Multimillion pound makeover at iconic Seven Sisters is unveiled
---
Brand-new visitor facilities that tell the fascinating story of landscape, nature and people have been unveiled at Seven Sisters Country Park.
Following investment of around £2m from the South Downs National Park Authority, the fully-refurbished visitor centre at the world-famous site is now open and delighting visitors.
The old facilities have been transformed, creating a bright, airy and interactive space to learn more about the country park and its coastal setting in the National Park.
Visitors will have everything they need for a memorable day-out, including exciting displays and activities relating to the wildlife, geology, history and people of the incredible location.
New and accessible toilet facilities, including a changing places toilet, have opened, while signage around the site has been given a total makeover, making it easier for people to find their way round.
The National Park Authority took ownership of the site last summer from East Sussex County Council and this work is just the first phase of refurbishments at the country park. Work is well under way to renovate holiday accommodation and facilities at nearby Foxholes, allowing more people to connect with nature and spend a night enjoying the International Dark Sky Reserve.
Lunch on the go is now possible for walkers and cyclists with the opening of a locally-sourced and sustainable takeaway food and drinks service.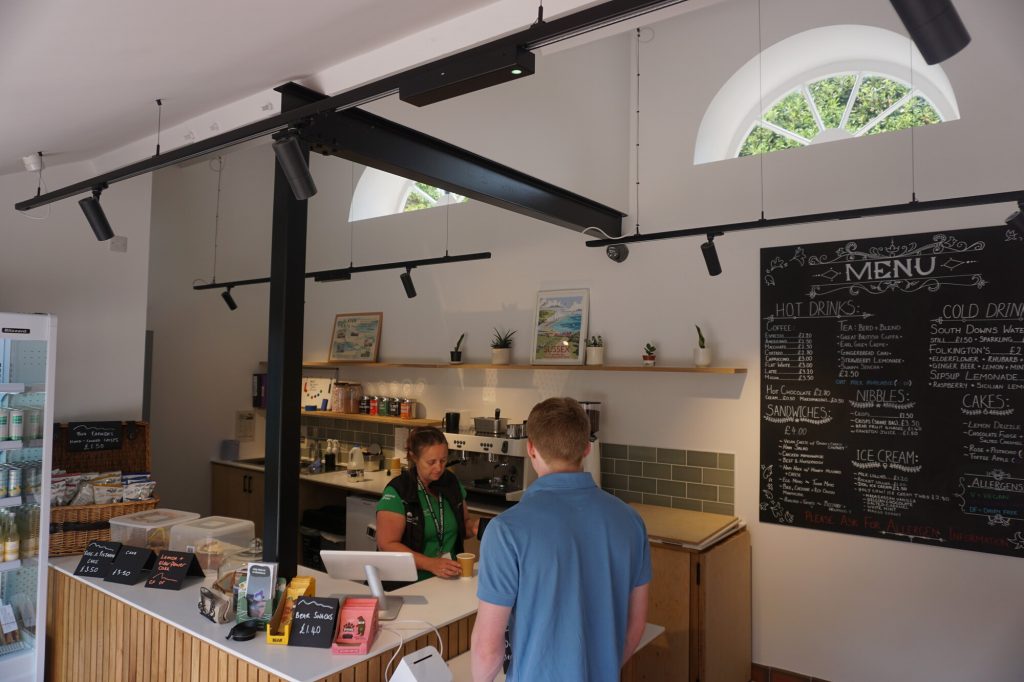 Over the coming months a year round offer of activities will be unveiled as well as the opening of the newly refurbished Bike Hire, run by The Cuckmere Cycle Company.
Seven Sisters Country Park comprises 280 hectares of chalk cliffs, meandering river valley and open chalk grassland – often called "Europe's rainforest in miniature" as a single square metre can include 40 wildflower species and over 20 different butterflies. Up to a million people visit each year to enjoy its beauty and wildlife and the famous white cliffs have been used as the backdrop for many Hollywood movies, including Harry Potter, Robin Hood: Prince of Thieves and most recently, Summerland.
Peter Cousin, Commercial Manager for Seven Sisters Country Park, said: "After well over two years in the making, we're so excited to be opening our new facilities.
"Seven Sisters is the perfect introduction to the South Downs National Park and we hope our facilities will inspire people and create a sense of wonderment for just how special this landscape is. This is a globally-important site where nature and people come together and we're proud to have a visitor centre that does justice to the location.

"Whether it's a first-time visit, or you're a regular along this coastline, do come and have a look at the new facilities. We look forward to welcoming everyone!"
Trevor Beattie, Chief Executive of the South Downs National Park Authority, said: "This is a big milestone for Britain's youngest National Park and we're excited for the future.
"We've made a long-term commitment to not only providing a world-class experience for visitors, but also being a nature recovery hub for the South East. Thanks to some of our innovative work, we're already starting to see the first green shoots of nature recovery and it's fantastic to see.

"This is a treasured site and so much more than just a great view, so we hope our new visitor offer inspires people to learn more about Seven Sisters and, ultimately, care for the site so it can be enjoyed by generations to come."