New immersive walking experience at Seven Sisters from writers of global heritage
---
An inspiring and thought-provoking walking experience that encourages visitors to discover new stories and reflections on Sussex's iconic Heritage Coast launches this week.
This summer people walking along the beautiful chalk coastline from Seaford to Eastbourne will be able to tune in to 13 unique audio stories, each attached to a 'listening point' in the landscape, such as a bench, gate post or signpost.
The audio content includes stirring, emotive and sometimes surprising stories covering fiction, poetry and even new mythologies for this world-famous coastline.
The talented wordsmiths have worked in collaboration with Alinah Azadeh, project lead and the first-ever Writer-in-Residence for Seven Sisters Country Park and Sussex Heritage Coast.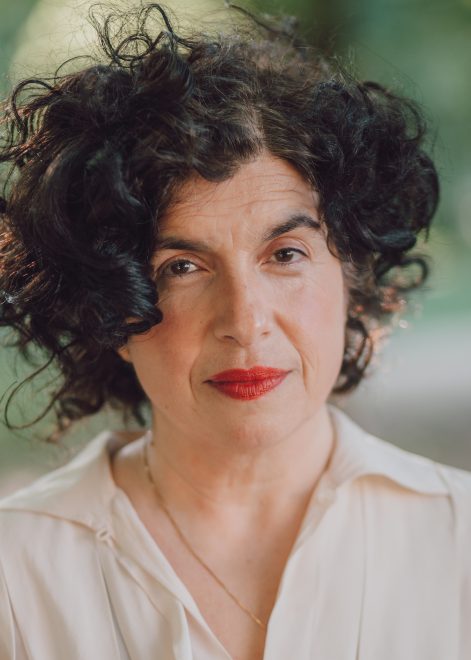 Alinah explained: "My intention is that our stories and poems act as a welcome, a creative spark – and a marker of radical hope in these precarious times.
"I wanted to make space both for my own work as resident writer and to amplify other creative voices missing from this pastoral coastal landscape; older women's voices, Black voices, voices of colour, migrant voices, queer and non-binary voices, working class voices, disabled voices.
"Many of us have centred the most crucial voice of all; the voice of the land, and its challenge to us to reciprocate the care, protection, spaces for rest and joy it has always given us.
"Thank you to the close partnership and unswerving support of the South Downs National Park, and all the writers and spectrum of partners in making this possible."
The experience begins at the Seven Sisters Country Park Visitor Centre, near Seaford, and leads the visitor around the meanders and river of Cuckmere Valley. Then you are taken along the breathtaking chalk coast via Belle Tout Lighthouse and Beachy Head. Visitors can sit and hear the stories, or walk with them. The audio stories are accessed via any smartphone by simply scanning a QR code or tapping for an NFC code.
The writers are Alinah Azadeh, Georgina Aboud, Jenny Arach, Razia Aziz, Joyoti Grech Cato, Oluwafemi Hughes, Dulani Kulasinghe, Georgina Parke and Akila Richards.
Their stories include:
an encounter between a traveller and the chalk cliff in 2053 brings unexpected changes
a biologist examines Cuckmere's history and speculative future under the shadow of climate change
a new myth on the origins of the Cuckmere Valley in Urdu, Hindi and English
a Neolithic ancestor inspired by Whitehawk Woman watches over the land and the People
a grandmother and granddaughter walk through a twilight portal, transforming them and the landscape forever
a night walk along the chalkland coast into more-than-human worlds
a bus and life journey with an English working class and African heritage poet, along the coast
Belle Tout Lighthouse tells of its many lives as it contemplates its last days on land
expectation and experience collide when a young man and his friends travel from St Lucia to Seaford to fight for Britain in World War I.
Anooshka Rawden, Cultural Heritage Lead for the South Downs National Park, said: "Exploring the landscape with ecologists, archaeologists and environmental campaigners, British-Iranian writer and artist Alinah Azadeh, has used her passion for the South Downs to provide a nurturing hand to fellow creatives who have been invited to voice their relationship with the Seven Sisters and the Sussex Coast.
"In We Hear You Now, writers of global heritage bring stories of survival, recovery and reverence for land as a living, breathing entity to create new mythologies for this iconic landscape. I hope anyone who listens to these stories feels closer to the land under their feet, and to the people and cultures who have been part, and continue to be part of its future."
The trail launches to the public on 24 June. Print guides with a map and information can be collected from Seven Sisters Country Park Visitor Centre, Exceat, near Seaford, East Sussex, BN25 4AD and across partner sites, or downloaded online from 24 June 2023. All content is freely available on the Seven Sisters Country Park website.

An associated season of live events and activities will be taking place at festivals and partner venues including throughout the year including: Charleston's Festival of the Garden, Brighton Book Festival, Towner Eastbourne, Brighton Dome, and a comprehensive programme inspired by the stories for Walk the Chalk Festival, which this year celebrates the opening of the England Coastal Path.
We Hear You Now is funded by Arts Council England and South Downs National Park Authority. Partners and supporters include Brighton Festival, Writers Mosaic, (a division of the Royal Literary Fund), Writing Our Legacy, New Writing South, Walk the Chalk, Towner Eastbourne, Charleston Trust, University of Chichester, Brighton Dome, and Julie's Bicycle (Colour Green). Editorial support has been by novelist Umi Sinha.
We Hear You Now has grown out of the We See You Now creative programme – which ran from 2019 to 2022 and was led by Alinah Azadeh – for writers of colour, aimed at creating a legacy for minoritised voices, connections and perspectives on the Sussex coastal landscape.
Devised and developed as part of her role as writer-in-residence, and produced by Writing Our Legacy, Alinah Azadeh led two years of outdoor and online writing and walking retreats, including one with acclaimed novelist Leone Ross. We Hear You Now also follows her podcast The Colour of Chalk, which takes listeners out into the landscape with guest writers from the network, exploring how their relationship to the coastal landscape has been shaped by their intersectional identities, upbringing and sense of belonging. We Hear You Now is Azadeh's most ambitious project since Burning the Books (2011-2015), which involved the co-writing, performing and burning of a Book of Debts, a UK touring project and collaboration with over 1000 people across nine cities. For more information on Alinah visit www.alinahazadeh.com
We Hear You Now is majority funded by Arts Council England, with partnership funding and support from South Downs National Park Authority.
From 24 June, We Hear You Now is hosted in full online at https://www.sevensisters.org.uk/we-hear-you-now/ and across South Downs National Park channels including a full playlist on SoundCloud and captioned versions on YouTube.
Two films on the project have been made, one by partner/ literary advocate WritersMosaic (a division of the Royal Literary Fund) on the presentation of the project at this year's Brighton Festival, and one by filmmaker Bip Mistry (Transition film), jointly commissioned by SDNPA and Azadeh through her Arts Council fund. Both are available to watch online.