Update on construction works at Seven Sisters Country Park
---
The Seven Sisters white cliffs must be one of the most iconic images of the South Downs, if not the UK. Millions flock to see this famous stretch of coast every year and many of them do so at Seven Sisters Country Park. At the very end of July the South Downs National Park Authority became owners of the Country Park, ensuring that the site would be cared for and invested in well into the future.
We didn't waste much time in starting our work. Our two main focuses are about creating better experiences for people and creating better habitat for wildlife. The phase one of works that visitors will see happening on site now are all about the visitor experience.
The loos at Seven Sisters have been looking tired for a long time and there simply aren't enough of them. We're building new and more toilets, including a 'Changing Places' toilet, allowing more people with disabilities to access the site.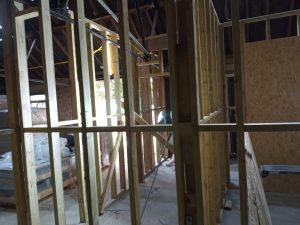 The visitor centre is getting a revamp. We're putting it all on to one level for improved access, adding a wood burning stove to keep it warm in the winter and putting in new interpretation. Perhaps most importantly though, we're committing to opening the visitor centre every day except Christmas, ensuring that people have a great experience whenever they visit.
There have often been capacity issues for food and beverage on site and we're therefore adding a grab and go offer to complement the existing offer at 'Just Around the Corner Café' (formerly Saltmarsh). We will focus on locally-sourced, plastic-free food and beverage wherever possible.
We'll also be creating new offices to house our new team of 12 staff, who look after the Country Park, as well as having desk space for partner organisations.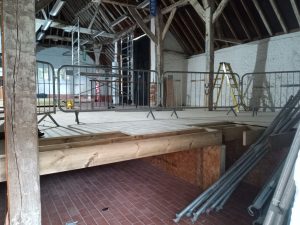 Down at Foxholes we're improving the facilities for the camping barn and campsite – and this will mean that more children can spend a night under the stars in the National Park. In addition to the camping facilities, we're creating three holiday cottages, aimed at being affordable accommodation options for families.
We're hoping to have everything ready for the public in April 2022 but until then we will keep our visitor welcome and takeaway offer in the South Car Park open and will continue our work to improve the site for nature (more about that in future blogs!)