We Hear You Now, can be found across listening points on benches, gates or signposts, across Seven Sisters Country Park and the Sussex Heritage Coast, taking in the Cuckmere Valley and stretching along parts of the Sussex Heritage Coast, from Beachy Head, via Birling Gap and Belle Tout Lighthouse – to Seaford.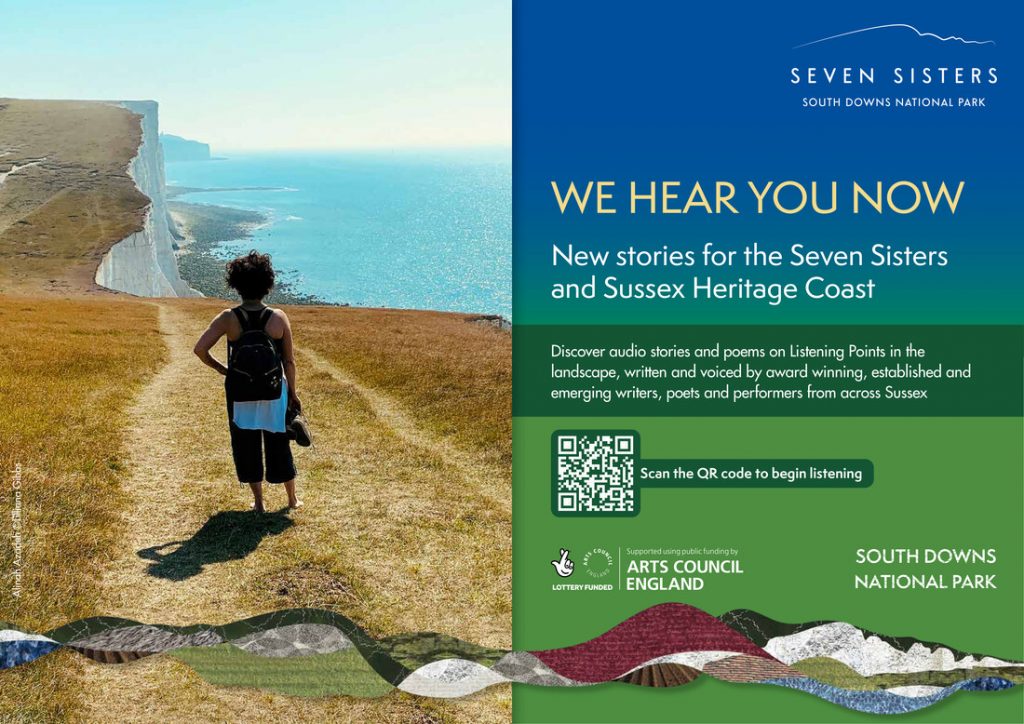 Hosted on plaques featuring NFC and QR codes, you can use your mobile phone to listen as you walk, save for later, or just sit and enjoy the vistas in this landscape that inspired the writing.
Each plaque is located in the area of the landscape that inspired the work – take in the views while listening.
Use the map below to find the listening points or download the leaflet.